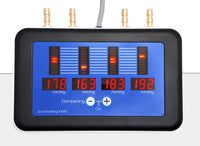 SynchroKing Vacuum Balancers
* Market leading accuracy and functionality.
* High resolution of just 1 mmHg.
* Bar graphs provide an intuitive, at-a-glace
readout.
* Electronic Dampening applied uniformly to all
channels. Make live adjustments to suit any vehicle.
* Auto calibration ensures all channels reference the same baseline pressure.
Shop Now
View Demo
Introducing the Sniff Stick tailpipe adapter.
* Enables use of an AFR wideband sensor right from the tailpipe without drilling or welding
* Get an instant AFR reading without having to install the sensor into a socket on the exhaust.
* Ideal accessory to our LamdaKing Mk II AFR meters.
Shop Now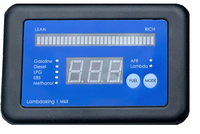 LambdaKing 1 MkII
* Hand held AFR/Lambda meter for quickly and economically measuring the Air Fuel ratio.
* Complete kit supplied with and LSU 4.9 wideband sensor
* Available with 1.9, 3 and 5 m cables to suit your vehicle
* Factory calibrated, Lambda 0.01 resolution
* Helps to improve engine performance, throttle response and fuel economy
* Compatible with Gasoline, Diesel, LPG, E85 and
Methanol fuel.
Shop Now
Let customers speak for us
Let customers speak for us